DENTAL IMPLANTS: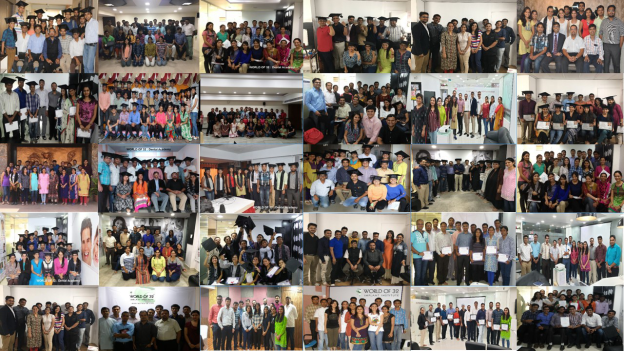 This workshop is designed and led by Dr. Jaimin Patel who is Director of 32 PEARLS and by Dr. Dhaval Mehta, who is Director of Shwet Dental. This 3 Modules (6 days) Basic Implantology workshop will be helpful to understand the Implant science. Implant prosthesis is not a tooth supported prosthesis, and thus whole biomechanics is different. From a case of single tooth replacement to full arch planning, from cement retained crown to screw retained hybrid prosthesis and from over denture to sinus lifting; mentors will give their best to feel you motivated. Along with the science, the beauty of this workshop is its practice management part. How to counsel patient, fee structure, competition, etc. will be thoroughly touched by mentors during this workshop.
More than 500 dental practitioners have been trained for dental implants by Dr. Jaimin Patel and Dr. Dhaval Mehta, in last 9 years across India. This program is not affiliated or recognized by dental council of India; but spending 6 days during course with Dr. Jaimin Patel, Dr. Dhaval Mehta and other mentors in WORLD OF 32 can surely change your professional life thought process completely. WORL OF 32 is a preferred dental institute for implant course in Ahmedabad an in Gujarat, as explained by past course participants during their feedbacks.
Interactive
Lectures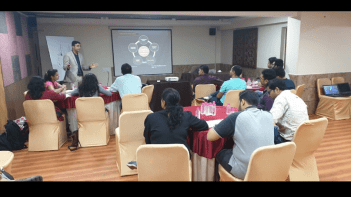 Live
Demonstrations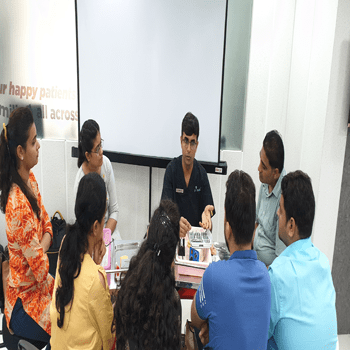 LIVE surgery with Audio Visual telecast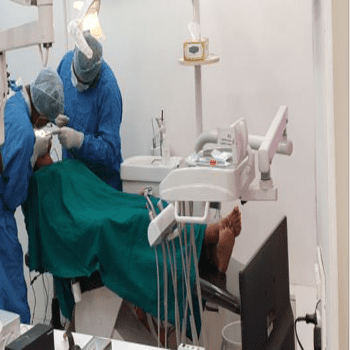 Multiple Hands on sessions on model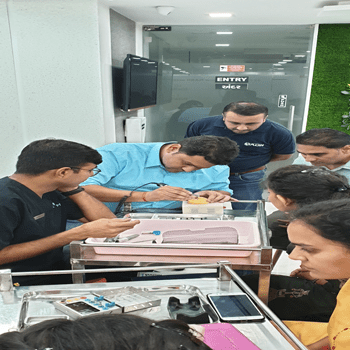 Dr Jaimin Patel and Dr Dhaval Mehta hold the 15+ years of experience for more than 5000 implants placement and restoration each. Hundreads of sinus lifts and bone grafting cases add to their experience. Already mentored more than 1000 dental practitioners across india and abroad. Read full profile of mentors for further details.
Module 1:
Saturday: 9 am to 5 pm
Saturday: 9 am to 5 pm
Module 2:
Saturday: 9 am to 5 pm
Sunday: 9 am to 5 pm
Module 3:
Saturday: 9 am to 5 pm
Sunday: 9 am to 5 pm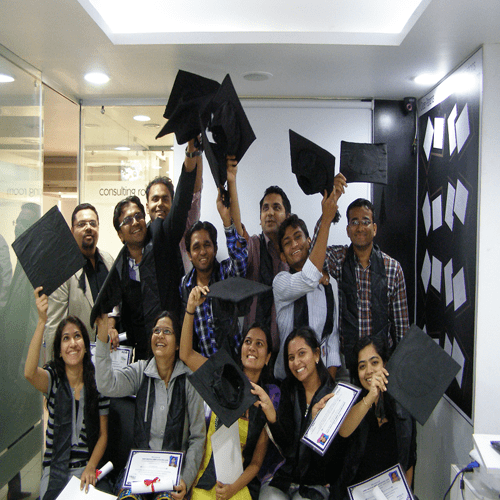 Dr. Jaimin Patel (Dental Implantologist)
Dr. Dhaval Mehta (Dental Implantologist)
Dr. Jatin Patel (MaxilloFacial Surgeon)
Dr. Jigar Sodha (Prosthodontist)
Dr. Palak Pandya (Prosthodontist)
Dr. Aneri Joshi (Implantologist)
Dr. Khyati Barot (Periodontist)
Dr. Ashil Shah (Periodontist)
New batch starting soon, Limited participants only
Contact +91 9499557455 for further details